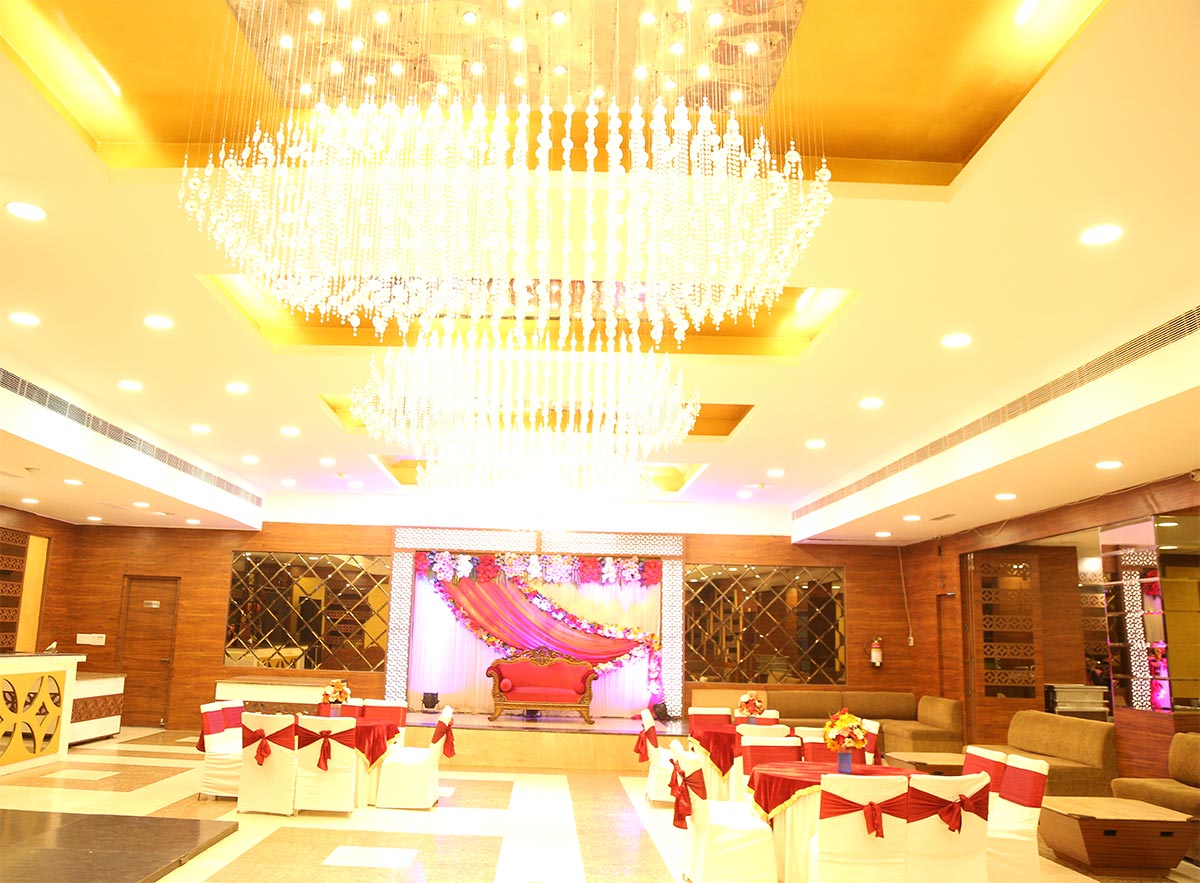 Green Lounge Banquets Pitampura
Welcome to Green Lounge Banquets Pitampura known for their unmatched standards in the hospitality sector with wide range of only veg food. We offer a one stop hospitality service, coordinating all aspects of Corporate Events, Wedding and Private Functions, never compromising on quality. Maintaining flexibility and creating exactly what you want, turning your vision into a reality. Green Lounge Banquets PitamPura ensure that you remain the character behind your event.
The Banquet Hall has a big space of 20000 Sq ft. Our staff takes pride in offering personalized service to each of our guests. Our services have been thoughtfully designed and developed taking into consideration the highest standards of comfort and convenience, service, cuisine with lavish facilities for business and partying.
Highlights
Ample Space for Parking
Valet Parking Available
Pure veg with liquor
Our services include a wide range of Catering Styles and Menus, Corporate Hospitality, Activities and Events, complete Wedding Management, Catering Equipment, Hire Venue Sourcing Theme Parties & Entertainment, Floral Arrangements & Audio-Visual Equipment are available upon request.